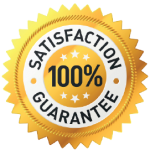 100% Satisfaction Guarantee
We want you to be completely satisfied with every purchase you make. If you are in any way dissatisfied with a product you ordered, we'll exchange it or replace it within 30 days of purchase. Simply email us the problem, and we'll take care of you.
Quality Assurance
All our team members are dedicated to ensuring all customers leave us happy in our products.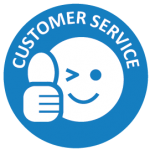 Customer Service
We stand behind our products and services 100%! Our friendly care Customer Care Representatives are happy to answer your questions, provide helpful product consultation and knowledgeable advice. If for any reason you are not satisfied with the products we provide, please contact us and we will make things right.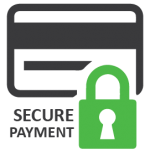 Secure Payment
Shop with peace of mind: your payments are protected with our security and fraud prevention systems. 100% quick, easy and safe shopping experience.
We make an effort to ensure the completeness and accuracy of the product information provided on this website. We only list products that are currently in inventory in sufficient quantity to ship to you today. However, occasionally products will become unavailable or product details or pricing may change before this website is updated to reflect the change. Availability of Clearance products is particularly variable because there are often very limited quantities of these items in stock. In such cases we will inform you promptly and work with you however possible to ensure your satisfaction. Not responsible for typographical errors. Prices subject to change without notice.
If for any reason you aren't fully satisfied with your printed piece, we will either reprint it or provide a refund, with the following terms and conditions:
Full refund guarantee does not apply to shipping claims. We will reprint orders damaged or lost by courier service.
We reserve the right to have you return the original order, at our cost, before reprinting or refunding your order.
The only remedy for problems with orders is reprinting of the order to correct product defects.
This guarantee is limited to reprint of the original order quantity or refund of the purchase price of the order. We are not responsible for any damages or claims incurred by you or your business caused by receiving printed materials which are defective or incomplete or which you receive later than the estimated delivery date.
This guarantee does not cover fees for mailing service or postage or associated incidental or consequential damages or claims.